Tanzania, a land of abundant natural beauty, mesmerizing landscapes, and diverse wildlife, offers an unparalleled safari experience. Afromasai Eastern Safaris we will take you on a virtual journey through Tanzania's most renowned Tanzania National Parks, revealing the magic and excitement that awaits adventurous souls. Let's dive into the wonders of Tanzania safari tours and unlock the secrets of the African wilderness.
Embarking on a Tanzania safari tour promises a breathtaking adventure amidst diverse landscapes and abundant wildlife. With a variety of safari styles to choose from, ranging from luxury lodges to camping expeditions, it can be overwhelming to select the ideal safari experience.
Understanding the Essence of Tanzania Safari Tours.
Tanzania, located in East Africa, is known for its unparalleled wildlife and stunning natural beauty. The country boasts iconic destinations like Serengeti National Park, Ngorongoro Crater, Tarangire National Park, and more. Safari tours in Tanzania offer a unique opportunity to witness the Great Wildebeest Migration, encounter the Big Five, and immerse oneself in the rich cultural heritage of the local tribes.
Classic Lodge Safari Tours: For those seeking a blend of comfort and adventure, classic lodge safari tours are an excellent choice. These tours provide the luxury of well-appointed lodges or tented camps, often located in prime wildlife viewing areas. The lodges offer modern amenities, gourmet dining, and expert guides, ensuring a memorable experience. Examples of popular lodges include the Serengeti Serena Safari Lodge and the Ngorongoro Serena Safari Lodge.
Mobile Camping Safari Tours: For an authentic bush experience, mobile camping safari tours are perfect. These tours allow you to immerse yourself in the untamed wilderness within the comfort of well-equipped mobile camps. With experienced guides, private chefs, and skilled camp staff, you can explore remote locations while enjoying the charm of traditional African camping. The Serengeti Mobile Camp and the Tarangire Mobile Camp are excellent options for those seeking an immersive camping experience.
Walking Safari Tours: To truly connect with nature and experience Tanzania's wildlife up close, walking safari tours are an unforgettable choice. Led by knowledgeable and armed guides, these tours provide an intimate exploration of the bush, allowing you to appreciate the finer details of the ecosystem. Engage your senses as you follow animal tracks, discover hidden gems, and encounter a variety of wildlife. The Selous Game Reserve and Lake Manyara National Park offer remarkable walking safari experiences.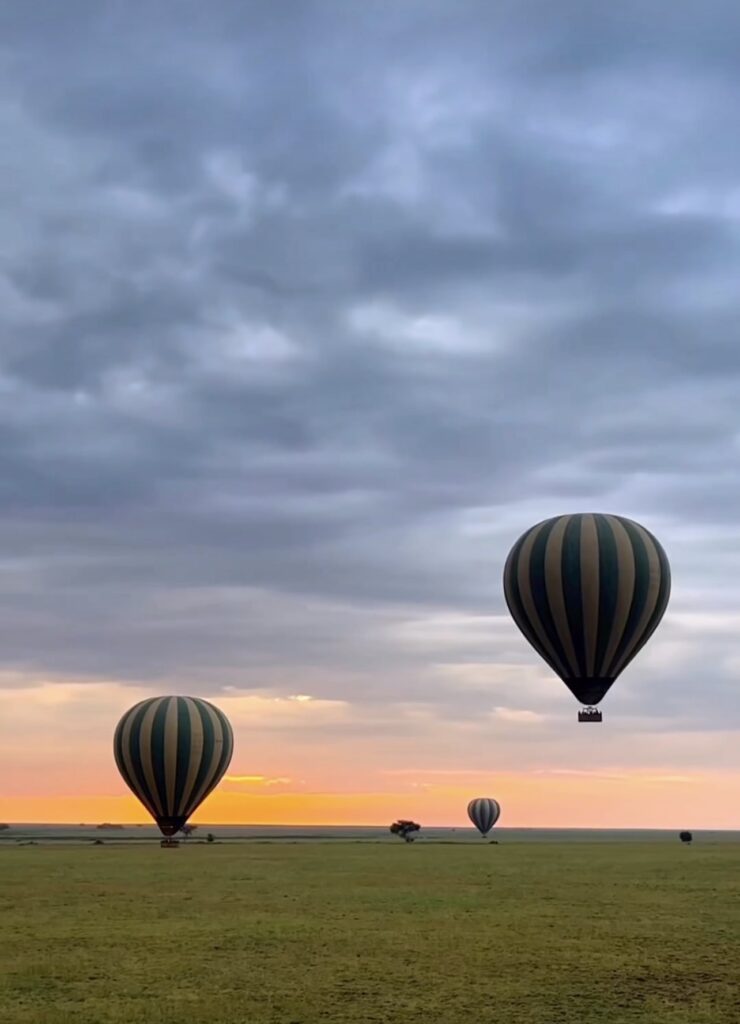 Balloon Safari Tours: For a unique perspective and a touch of luxury, balloon safari tours offer a bird's-eye view of Tanzania's stunning landscapes. Float above the savannahs, catching the golden rays of the sunrise, and witness the majestic wildlife from above. The Serengeti Balloon Safaris and the Tarangire Balloon Camp provide unforgettable aerial experiences, followed by a champagne breakfast amidst the wilderness.
With a myriad of safari tour styles to choose from, Tanzania offers something for every adventurer. Whether you prefer the comfort of a lodge, the thrill of mobile camping, the intimacy of a walking safari, or the enchantment of a balloon safari, this captivating East African destination has it all. Remember we specialize in wildlife safari which also depends on customer desire, budget, and style whatever your needs we can make it perfect.